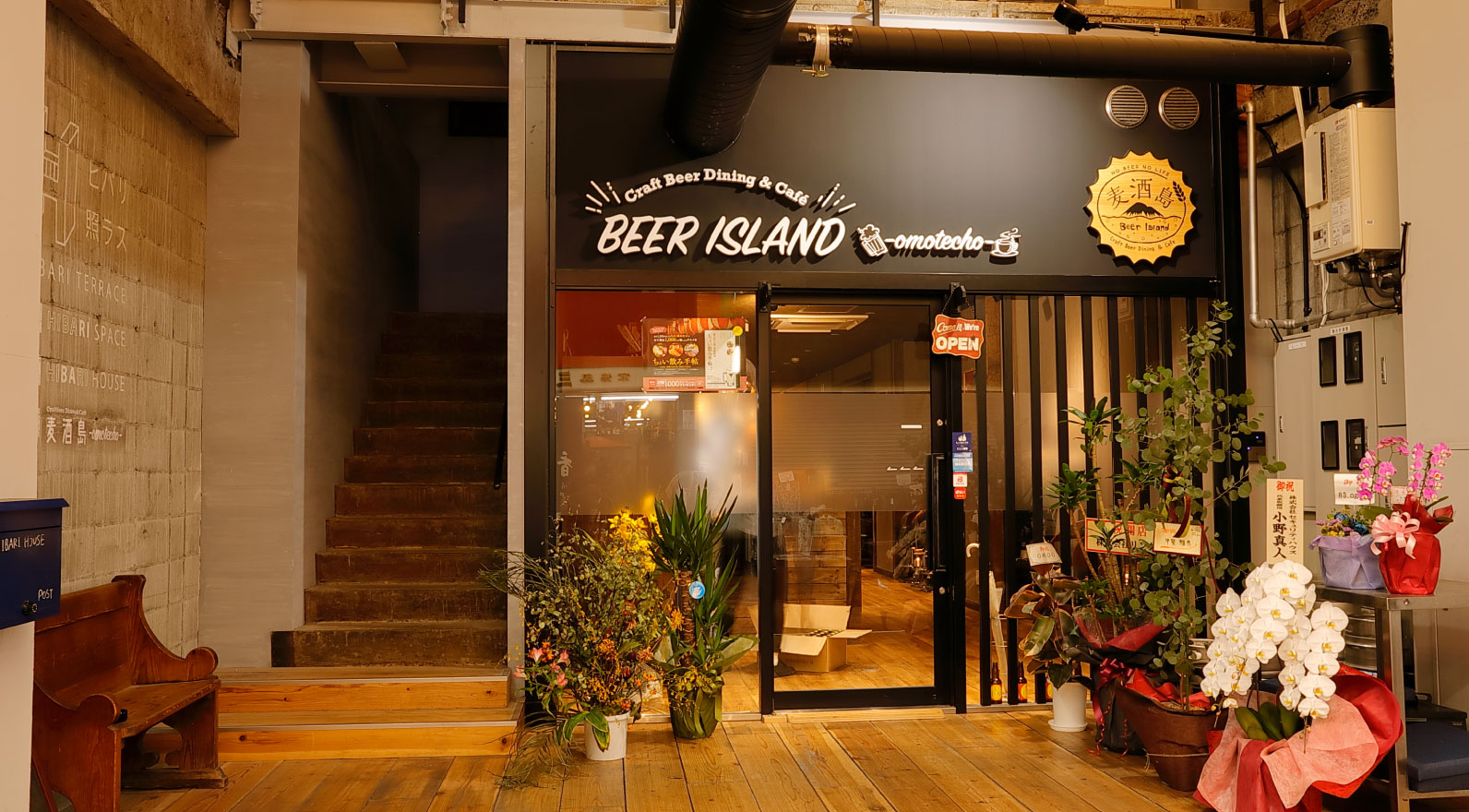 About Us
About Beer Island
Snug hideout-style bar and diner"Beer Island". You can enjoy craft beers fresh from the barrel, chosen carefully by the owner – a qualified beer sommelier.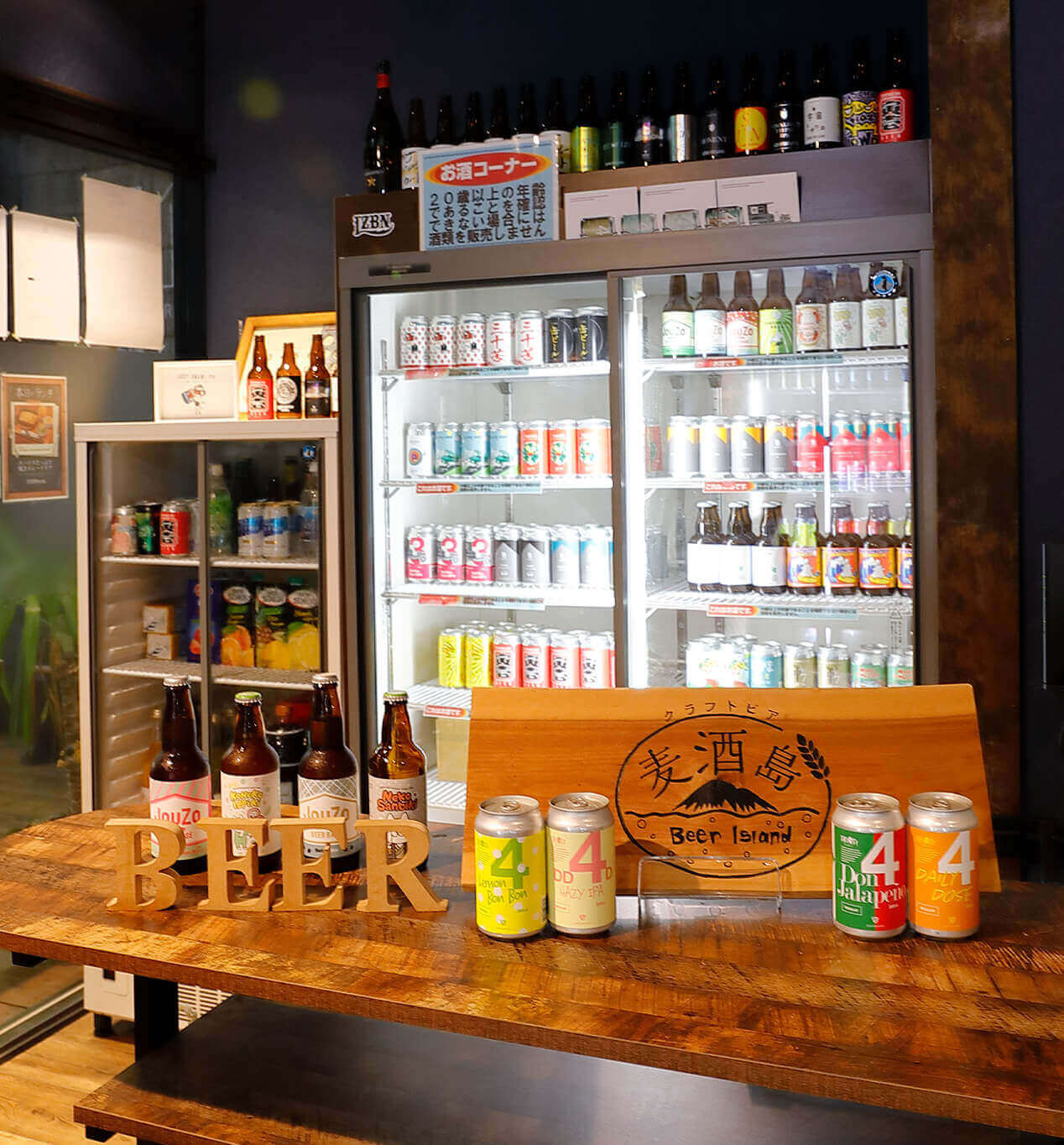 "The real craft beer fresh from the barrel"
I wanted to pass on the delight and surprise I felt when I first tasted craft beer, that's why I established this business in my home town - Okayama.
As with Japanese sake, shochu, wine and whiskey, there is depth of flavour in beer. There are currently more than 300 breweries in Japan producing craft beers. We present an expertly selected selection of beers from across the country unique to the local regions carefully by the owner – a qualified beer sommelier.
Freshness and good care are essential for maintaining quality beer. No matter how delicious a beer starts out, if it's not properly cared for the full and delicate range of flavour is lost. We constantly use our expertise to monitor our beers to nurture and preserve 100% of the flavour. You have to taste it to experience'fresh from the barrel' quality.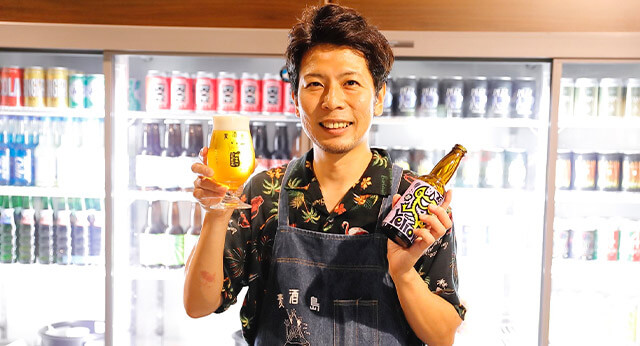 The Owner
Kohagi Michihisa
Worked as a musician for around 10 years in Osaka. A beer lover, who was seduced by the appeal of craft beers whilst acquiring the qualification as a beer sommelier. Beer Island was established to make many people smile through the delight of craft beer. The owner also promotes beer at pop-up exhibitions and beer festivals as well as hosting events.
Features
The appeal of Beer Island
At Beer Island you can spend time chatting to the owner, meeting the person sitting next to you and generally enjoying your time alone or with friends. "It's up to you how you spend your time in the hideout. It'll only get more enjoyable as your appreciation of craft beer grows."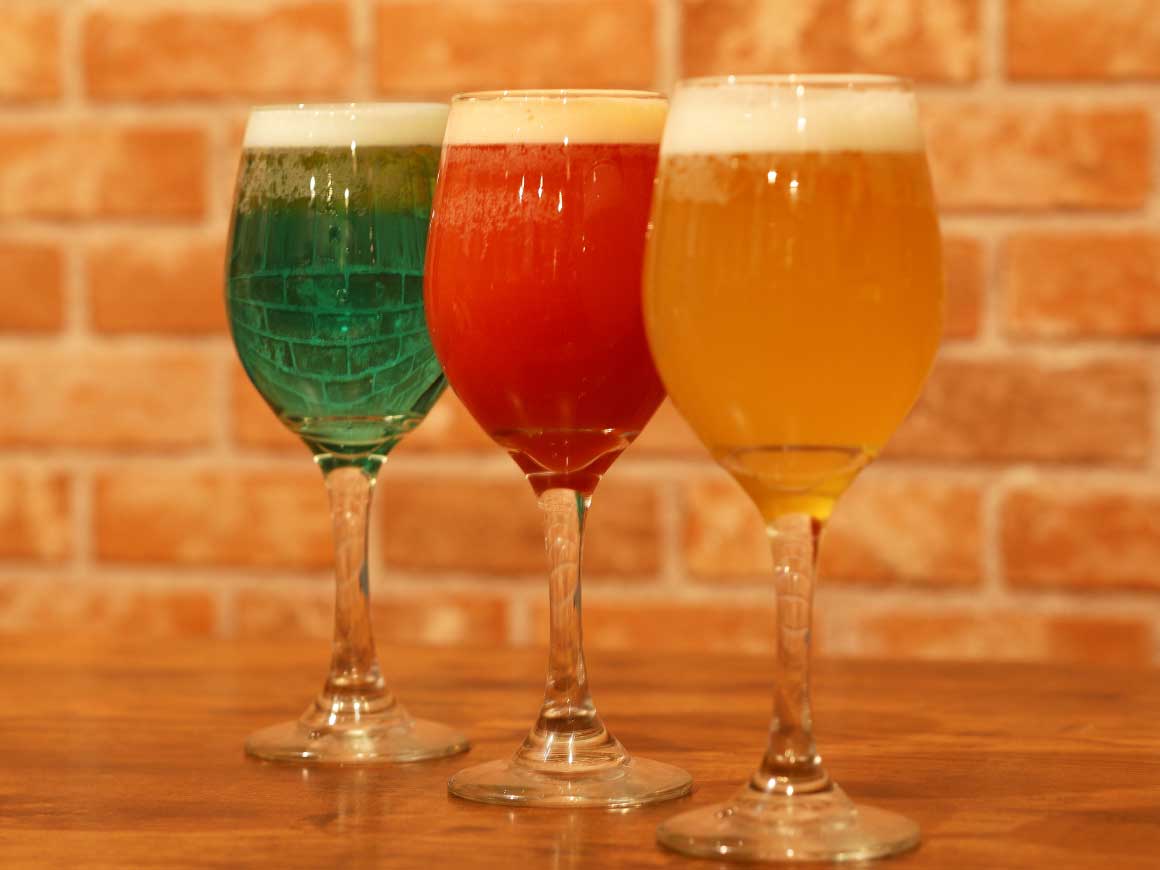 Dining Bar
"Have a great time at this cosy hideout-style bar and diner"
Beer Island's hideout-style bar and diner is exclusive and relaxing, right here in Tamachi, Kitaku, Okayama City. You can relax and enjoy craft beers to your heart's content, just chilling out and whiling away the time.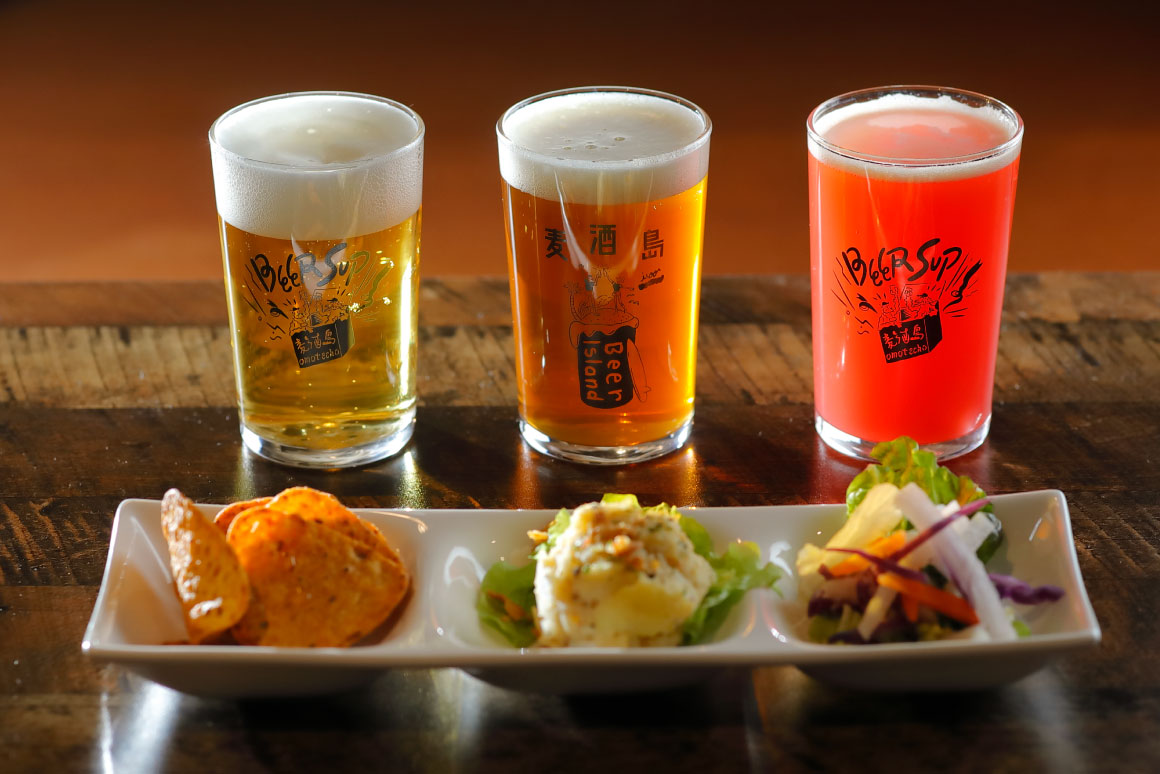 Beer Sommelier
"Enjoy craft beers and food carefully selected by our qualified beer sommelier"
Every week our lineup of seasonal craft beers is updated, all 100% fresh from the barrel. There is always a new beer to try, no matter when you pop in. Food is chosen to complement the beers with the expertise of a beer sommelier, maximising your beer enjoyment.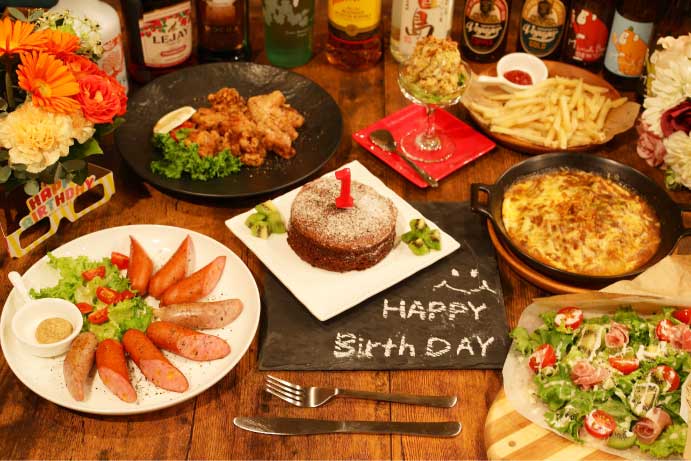 Party Course
"Hire the bar or choose party set menus"
You can hire out the venue with only around 10 people because of our compact size, allowing us to tailor your party experience to your requirements. On our party menu we offer drink-all-you-can craft beer, which is unusual in Okayama. Beer Island is perfect as your main party venue.